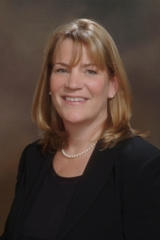 Eileen Strong O'Boy
Senior Sales Associate Brookline/Newton Office
617-566-8379

About Eileen Strong
With over thirty years of experience in all aspects of residential real estate, Eileen has established a reputation as one of the most successful agents in the Brookline-Newton market. Born and raised in the area, Eileen's clients and customers routinely benefit from her extensive knowledge of the community, and she has developed a very loyal following. Whether it is a condominium unit in Coolidge Corner, an estate residence in Brookline, or new construction in Newton, chances are good that Eileen is familiar with the property. Her knowledge, straightforward approach, understanding of the real estate market, and her focus on rendering a high level of service are a few of the reasons sellers and buyers seek Eileen out when considering a move.
Eileen Strong O'Boy has been recognized by Realogy Brokerage Group (RBG), Hammond's parent company and the largest real estate brokerage in the United States, for being in the International President's Premier - Top 1% of RBG Agents Internationally,
Wife of Kevin O'Boy and the mother of a daughter, Caroline, and a son, Kevin Michael, Eileen enjoys spending time with her family as well as reading, traveling, and running. Eileen has run the Boston Marathon for Dana Farber.
Click below to see a sampling of the offerings being marketed by Eileen:
CLOSED
185 Davis Avenue #7, Brookline
147 Kent Street -- The Mondrian Brookline
43 Kensington Circle, Brookline/Chestnut Hill
163 Middlesex Road, Chestnut Hill
43 Tennyson Street, West Roxbury
70 - 72 White Place, Brookline